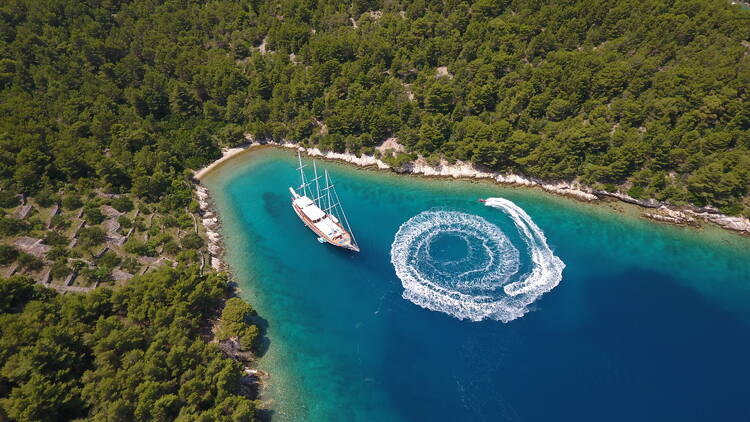 Five reasons you should set sail in Croatia this summer
Chase away the winter blues by planning your dream summer sailing trip
Winter solstice has just passed in Croatia, meaning the days will slowly but surely be getting longer… But that winter will still stretch on for some time. After months of working through cold weather, gloomy fog, and seemingly ever-present rain or snow, we'll all be seeking a way to unwind – and warm up.
Enter Gulet cruises. Gulet offers personal assistance to provide you with the floating home (read: luxury yacht) of your dreams, plus fabulous extras like onboard service and offshore excursions.
Plan a cruise with Gulet so that you can weather this winter knowing that sun-soaked days of sailing down Croatia's stunning coast await. Below, we're highlighting five – of many – reasons why a sailing getaway in Croatia is the perfect way to spend your 2022 summer holidays.
Nature, nature, nature
Over 1000 islands are scattered along Croatia's shores, waiting to be explored. And there's something for everyone on the islands.
Hvar and Brač (located near the coasts of Split and Makarska), for example, offer buzzing nightlife scenes – regularly frequented by international celebrities – while also featuring abundant natural oases to relax in. Think hiking and biking trails that weave through olive groves, and pristine beaches with warm, azure waters.
Multiple Croatian islands also double as national parks: the beautiful Brijuni Islands, off the coast of Istria; the rocky Kornati Islands near Zadar; and the marvellous Mljet, one of Croatia's southernmost island beauties.
History and culture galore
Sailing is a wonderful way to immerse yourself in rich local culture, which spans millennia.
You won't even have to leave the boat to behold remnants of the past. As you sail, you might notice stone walls intertwining across island landscapes. These structures, which usually mark land ownership, are made by the UNESCO-protected art of dry stone walling. Not to mention the villagescapes, townscapes, and cityscapes you'll take in, many of which feature terracotta rooftops and centuries-old church towers.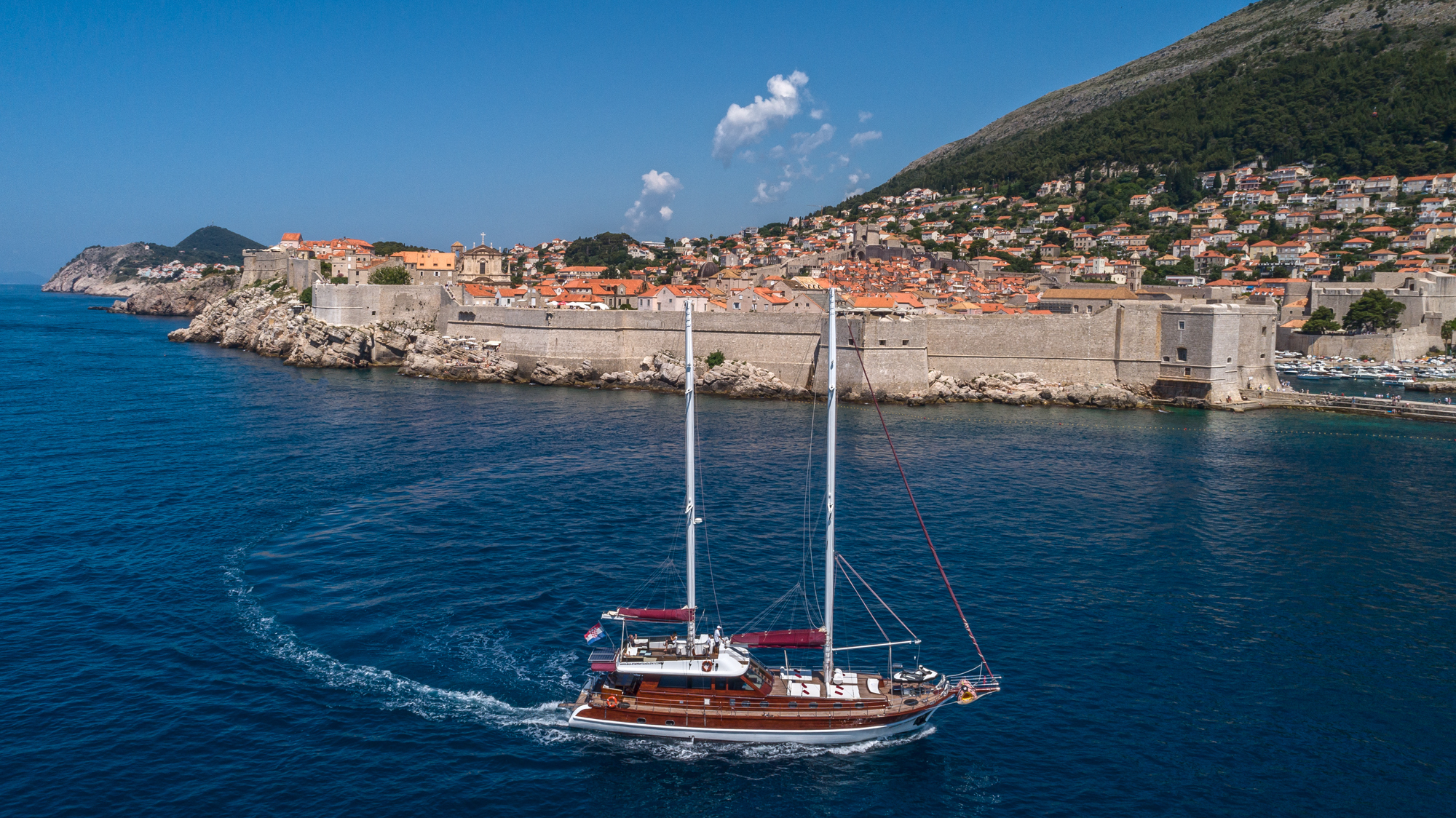 For a closer look, museums, cultural experiences, and historical sites wait just beyond each dock. Choose whatever suits your fancy: klapa concerts (also UNESCO designated), exhibitions showing ancient Greek and Roman artefacts, tours of historical landmarks and medieval cities, and much more.
You need a break
Don't feel like cooking, cleaning, planning, and worrying about details in general? That's ok. You don't have to feel guilty for wanting a little time to relax!
Gulet will take care of all the little things for you. You'll get a tailor-made itinerary with organised activities, delicious and fresh-cooked meals (suited to your dietary needs and wishes), and even special event or celebration planning.
This is smooth sailing in every sense.
Simply the best food and wine
Food and wine are the name of the game in Croatia. Aside from all of the tasty goodness Gulet provides onboard, you'll be able to savour every step of the way when you dock, as well.
Croatia's coast drips with ambrosial Mediterannean treats: from excellent olives and olive oil, across water-to-table fish and seafood, to healthy sun-grown fruits and vegetables.
You'll have your pick of wines to wash it all down, too. Don't miss tasting Dingač on the Pelješac Peninsula, and Malvazija on the Istrian Peninsula – among many others.
Avoiding the crowds
One of the most simple reasons to book a sailing holiday is having your privacy. Had your fill of wading through crowds of people during the day in one of the major coastal cities? No problem – hop aboard your boat and head to a secluded cove to rest your head for the night.
This sweet solitude also allows for safety, especially in light of the (at the time of writing) still ongoing pandemic.
All in all, you have every reason to sail-ebrate good times next summer with a Gulet cruise. For more information, head to the Gulet website here – bon voyage!